Legal
Written by: Lyle Charles
Find out how to properly invest on commercial real estate.
If you're an investor looking to speculate on commercial construction, there is a great deal of profit to be made. You'll also want to keep a few key advisors on hand to avoid making poor decisions. You don't want to buy a dilapidated building, or find out there are unseen problems.
Materials
A steel fabrication expert is good to have when you're researching a building. He'll be able to review the plans, give you an idea of how long the lifespan of the building should be and what potential repairs might need to be made to the structure. He can also recommend suppliers when you're looking to retrofit, and he might be able to help you save money by showing you who to order from.
Planning
Construction advisory services are important when you know you'll want to make new additions. Whether you're building on a new plot of land or retro-fitting an existing building, you'll need permits and planning to get the job done. This is one of the most time consuming aspects because it involves many firms working together.
Legal
A construction expert witness is a crucial component to resolving any disputes that go to trial. You need someone on your side, advocating for your actions and explaining things in plain English to the jury or judge. These types of witnesses can make a major difference in getting a successful judgment in your case.
Final Thoughts
When you're evaluating a new purchase, your advisors should meet with you. Your materials and planning advisors should walk the building and help you decide what, if any, renovations might be needed.
Related Article: The Different Types Of Real Estate Investments
Related Article: NAR Research Reports: Real Estate Research & Statistics
The process of construction mediation can be grueling when both parties steer away from a mutual beneficial conclusion. However, this can be resolved with effective techniques in which you, the mediator, approaches the case in a more simplified manner. Below are some tips in which you can improve your strategies and tactics as a mediator in order to achieve a quick and efficient conclusion.
Explaining Mediation
Mediation is a somewhat casual sit-down with both parties involved in a claim. A third-party figure, which is the mediator, then encourages both sides to come up with conclusion that benefits both sides. This gives the claim a chance to work itself out without having to go to court. It also serves a chance for both parties to openly share their perspective on the case. However, because this process is voluntary, any party can opt out at any time without having to legally fulfill anything. This is one of the risks that mediation poses when it comes to construction delay claims.
Enhance Communication
Communication is the biggest factor in mediation. The concept of the claim may be simple and not require explanation. However, it's still important that you go over all the details in a vivid fashion as it may strike a chord with them. Also, be sure to check your ego before you enter the door. These settlements take time, and your goal shouldn't be to rush a case. Instead, involve yourself with bilateral discussions and engage in discussions with good faith.
Keep it Good-Natured
As a mediator, you're in charge of leading the discussions. You also have the benefit of opening their eyes, for a lack of better words. Allow both parties to explain their sides. Understand each position and dig in to understand the issues. Offer input only when it is welcomed by the parties as you don't want to come off like your forcing tactics on them.
Bio: Lyle Charles, of Lyle Charles Consulting, is a structural steel expert with years of experience. For more information, visit him and his firm online today.
Choosing to go with construction mediation over litigation can save you both time and money. Mediation is essentially an informal type of conflict-resolution process that is done behind closed doors, rather than through the court. Mediation gives parties involved a chance to discuss their issues openly through a third-party spokesman, known as the mediator. This process is voluntary however, and if any time one party doesn't want to continue, it will essentially be called off.
The mediator does not have the authority to make a binding decision unless both parties formally agree to give that power to him. Now, there are many significant advantages to choosing mediation over litigation. Here are some of the more common ones.
Fast and Efficient
Mediation typically takes days to weeks, rather than months – unless the case is more complex. When it comes to construction delay claims, both parties don't want to draw it out even longer than it should be, especially when the current construction project is already taking longer than it should.
Cost-Efficient
Compared to a traditional lawsuit, mediation is less expensive. When you employ a mediator, they tend to be demand less than a lawyer, and with a quicker turnaround than a lawsuit, you'll pretty much be paying less money over a shorter period of time. For certain disputes, you can even get away with mediators not charging – although the cases have to be within reason.
Engagement
The process of mediation allows both parties to vent their frustrations and come to a mutual conclusion that will benefit both of them. Remember, the mediator's job is to consider the facts, rather than taking a side. And, because the mediator deals with the parties directly, the mediator can also focus more on the party's needs rather than what their stated positions on. This is extremely important, as there is a less systematic approach and more of a freedom-to-speech feel.
No Bridges Burnt
One of the most beneficial things about mediation, especially in the construction industry, is the fact that relationships are often preserved, rather than destroyed through years of clashing in court. Then, once the settlement has been complete, all party's can return to their assigned posts and continue to work with each other as they expressed their concerns through mediation. Additionally, this could help increase production, raise efficiency, and promote camaraderie.
————————————————————————————————–
Lyle Charles is the head of Lyle Charles Consulting, a construction firm that has over 40 years of experience.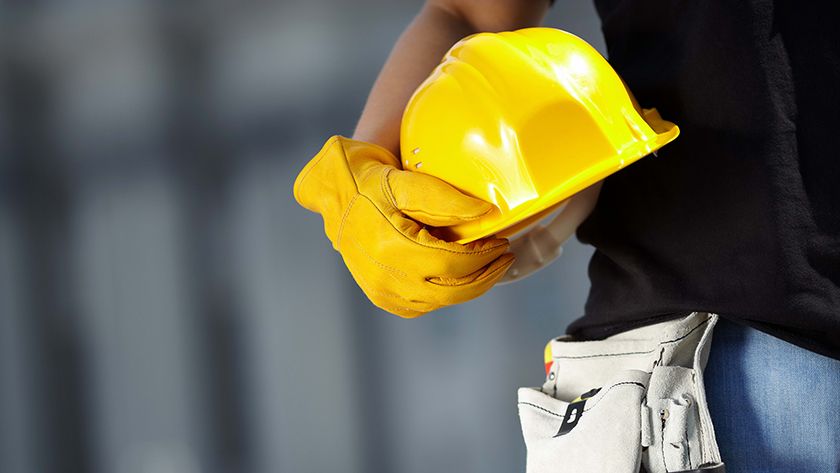 What do large-scaled businesses, power plants, construction sites, and refineries all have in common? They all can suffer from revenue depreciation due to mismanagement, poor financial decisions, and risky ventures. What they also have in common is the ability to consult with a turnaround service catered to their specific industry.
Now, these turnaround services are called upon once a company or a plant is in need of some major changes in both their structure as well as their management core. This specialist and his or her team will analyze and survey every aspect from the ground up – like a structural steel expert adjusting roles on a construction project. It's fair to state that these specialists don't make managerial decisions themselves but instead offer their guidance and direction to specific areas where it's needed most.
Construction Turnaround
For example, construction turnaround services are one of the most complex examples of a turnaround service in action because of the large scale that they have to work with, along with the different departments that need to observe and implement changes to. The complexity of these turnarounds typically requires a large amount of work.
However, by starting from top to bottom, changes will be made and roles will be altered. Turnaround specialists look at the bigger picture, and if that means making changes in management, or even at a corporate level, then it will be recommended for the sake of future positive gains. It's ultimately up to the ownership to decide what they're going to do with the information and suggestions that the turnaround specialist or steel fabrication expert has gathered for them.
Bio: Lyle Charles is the owner of Lyle Charles Consulting, a construction firm that offers construction & turnaround services, business consulting, and mediation.
Choosing mediation over litigation will not only save time, but a quick solution to the problem could end up saving you thousands of dollars lost through delays. When you are looking to hire a mediator to assist with your case, there are several of things to look out for.
First off, mediation is the process where the mediator, which is the third party, helps to settle a dispute with a solution that is mutual to both parties. Although they are not utilized as much, they can help bring a swift close to the problem at hand.
For a private mediation to be successful, realistic goals and evaluations must be set. An outcome that strays far from reality will only delay the process as well as cost you more money, as some mediators charge for the day. Another thing to keep in mind is that your mediator should come up with a solution that best benefits both parties. If an offer is one-sided, problem can occur in the future causing you to go back to square one. There is a high chance a settlement will not be reached as well.
While every mediator's style is different, there are some qualities and traits that you should look out for. Some take an approach of a therapist, guiding you along the process. Others may have an evaluative approach which bangs out the details until the deal comes to an end. Known for a more aggressive approach, solutions can end up being found quickly or ruin the entire negotiating process. Then you also have the hands-off style which the mediator inclines the parties to work out their issues and come up with solutions by themselves. Inquire about the interim short term management services that are available for more insight on your case.
Bio: Lyle Charles is the founder of Lyle Charles Consulting, a firm that provides expert opinions and analysis within the construction industry.
Turnarounds are a big deal. They can affect a company's annual budget
That is why smart companies use construction & turnaround services. Turn around safety and environmental compliance, It also assures low cost.
To be successful, turnarounds require management skill. The ideal manager already has an arsenal of proven practices for a turnaround. There are a series of things that need to be managed during a turnaround, some of these are maintenance of the normal equipment, making sure the workers that are still there are productive, and that materials arrive on time.
For example, in the case of a steel refinery-there are a series of actions that need to be taken immediately to get things up and running again. Failure to do so adds to downtime that is already costing the company money every day.
One important action is staffing up to ensure not only maintenance but also productivity. It may be necessary to hire an interim structural steel expert. It has been proven that saving money in the quality of workers is not the best way to save money, and this type of action will sometimes backfire.
So it is best to shop for the best experts who have experience with interim services management. And in this case, a structural steel expert with experience in interim services management would be the best.
Once hired, make sure the experts are able to perform their work immediately and promptly so that no time or money is lost.
Bio: Lyle Charles Consulting is a firm that specializes in turnaround services for refineries. Lyle Charles is a structure steel expert with experience as an expert witness and consultant.
Summary: Mediation can save construction companies both time and money.
Private mediation is voluntary, but has an important part in construction disputes. Both parties benefit from confidentiality that comes with mediation, and the lawyers and experts who provide this service are working to help people deal with feelings and other problems. It's most helpful when two parties want to maintain a relationship. It is also widely considered the quickest and one of the cheapest ways to settle disputes.
Construction claims management involves documenting everything involved with a dispute, and it's an important part of any litigation related to the project. A construction consultant gathers all paperwork, organizes it and fills out any legal briefs required. This expedites the process, and ensures that you have all the paperwork you need to make your case. The consultant will go over the packet with you before hand and give you some ideas on what to expect and how to proceed.
Mediation itself only takes a few days to complete, but may be a little bit longer depending on the complexity of the situation. During mediation, try to listen to the other party and work with your impartial mediator. Be receptive to a middle ground if you want the best chance at success.
You may also find a construction expert witness handy if you cannot settle in mediation. An expert witness will help you clearly illustrate the points you are trying to make in plain language for a jury, which can make the difference in whether a case is successful or not. An expert witness is also useful in verifying evidence that has been disputed for one reason or another.
:: Lyle Charles Consulting offers turnaround services and project management assistant. Lyle Charles is also a certified expert witness, able to testify in trial proceedings.
Written by Lyle Charles
It's become easier than ever for a company to find itself in legal trouble. Perhaps your business is facing this type of issue right now. Interestingly enough, it's not the stigma it once used to be. No one wants to be in legal trouble, of course. But with ever more regulations begin passed each year, the next more complicated than the last, it's not hard to see why it happens.
In any case, the reason your company is facing legal troubles isn't the important thing. What is important is what you plan on doing it now. The absolutely worst thing you can do when facing legal problems is not act. Inaction is worse than the wrong action for a number of reasons.
This is especially true when it comes to the construction industry. Don't let things get worse due to apathy. Instead, seek dispute resolution services, also called mediation.
With the right construction consulting services, your company will have both the expertise and experience at their back. While it will cost you money to benefit from these advantages, chances are it will cost you far less to handle the matters right the first time than let things get far worse.
---
Lyle Charles Consulting is the company you need for plenty of construction advisory services that help make your build a smooth one. Whether you need interim short term management services, an expert witness or just help smoothing over a rough patch, they're the ones to call.
By Lyle Charles
When it comes to your upcoming build, your thoughts are no doubt squarely focused on the bottom line, as they should be. It's very easy for the price of a build to quickly get out of control and, when that happens, your revenue suffers, your overhead grows and your profit shrinks. None of these are very good outcomes, obviously.
However, there's one way you can actually save money overall by spending some at the beginning. Take on a construction consultant and you'll have a lot less to worry about where your money is concerned.
For example, every year, countless companies depend on construction claims consultants to help them navigate any claims they might be placing. As a result, they save plenty of money where a lot could have been tied up and wasted in the claims process.
Another good example is a consultant who can help out with a construction mediation. As you probably already know, construction delay claims can have a severe impact on the builds they hit. This means slowing down the construction's progress and, again, eating away at overhead. By having an expert on hand, you're guaranteed a far better result at a lot less cost.
These are just two examples of how consultants can help your company make it through a tough situation and back to progressing with the build.
 If you have a build coming up, let Lyles Charles help. They can offer construction claims consultants amongst other services, all of which will help your build go much smoother in the end.
By Lyle Charles
There's no such thing as an easy build in the construction business. Each comes with a number of predictable challenges. You have to manage your staff, at all levels, as well as the unions most of them are a part of. There are the companies you rely on for your supplies. Of course, the customers are certainly a party that needs your attention at all times. Then there are the many factors you simply can't predict. Construction claims are a good example of this. They can intercept a build right in the midst of steady progress and derail all you've worked for.
That's why it's so important to turn to utilize construction claims management services from a qualified provider whenever the issue comes up. If you don't, you run the very real risk of losing money or time when you simply can't afford it. It's also easy for you to lose track of other priorities or let other priorities slip through your fingers when you're focusing on claims and claims only.
So by hiring a qualified service to tackle everything from construction claim analysis to preparation all the way to the end, you can put the issue to rest while you continue to provide the management your build needs.
At Lyles Charles, you'll find more than just a steel fabrication expert. Just about any service a construction company could use during their build can be found with this firm. You'll end up with a better result no matter what the intended goal.